On December 6th 2017, CMF held first of its kind "A Masquerade Night" to inspire and empower the next generation of philanthropists and game changers. Held at KONG Art Space, A Masquerade Night helped host live art by Peter Yuill, live music by The Anello and DJ Miss Yellow, food by Little Bao with exciting auction items for guests to bid on. Every corner of the venue was an entertainment attraction, from wine tasting from Pont des Arts, whisky tasting from Whiskies & More and bottomless wine and bubbles floating around the room.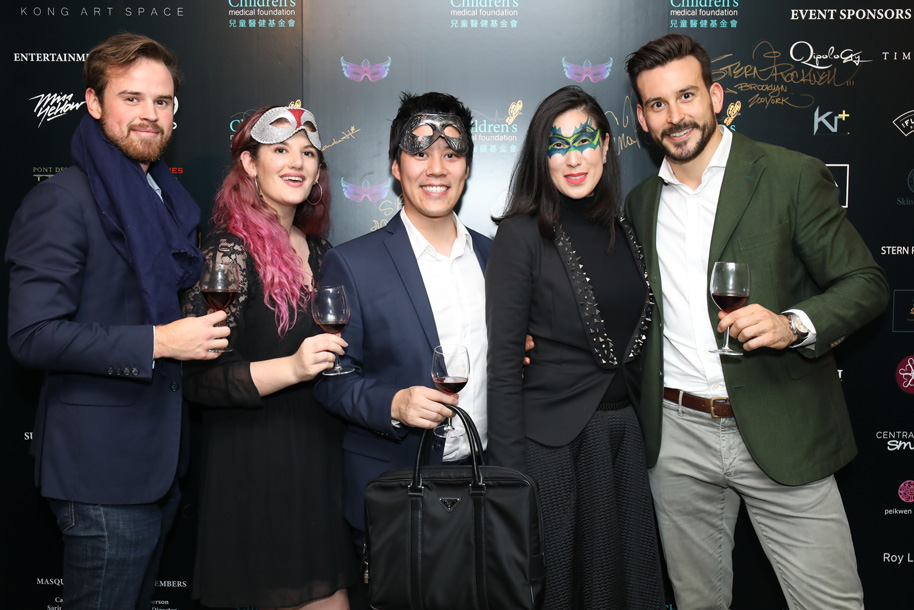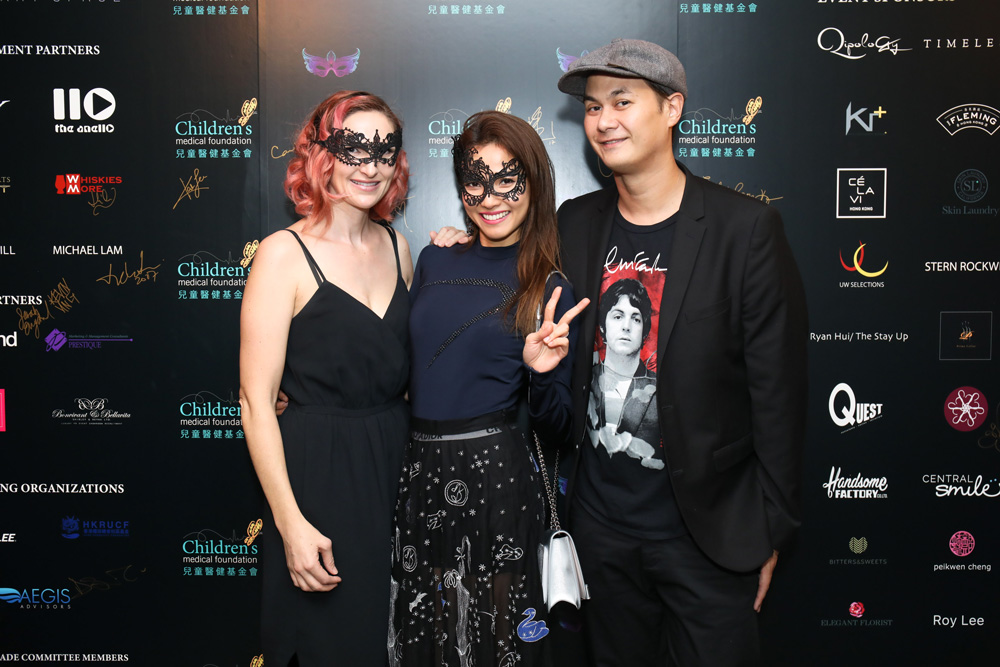 CMF would like to thank Masquerade Committee Members, supporters, donors and everyone who came to support.
Masquerade Committee Member 
Ms. Candace Hui, Committee Chairperson
Ms. Sarina Mahasiri Chua, CMF Board Director
Ms. Christine Chang, CMF HR & Legal Consultant
Ms. Mariana Kou
Ms. Amanda Ho
Ms. Bonnie Wong
Ms. Peggy Liu
Special Thanks to Ms. Candace and Mr. Ryan Hui
Masquerade Venue Sponsor
KONG Art Space
Masquerade Entertainment Sponsor
The Anello, Pont des Arts, Mr. Michael Lam, Whiskies & More, DJ Miss Yellow
Masquerade Media Partner
#legend, Bonviant &amp Bellavita, Merci, Prestique Limited
Masquerade Sponsor
Aegis Advisors, Annick Gnock Fah & Von Lam, Bitters & Sweets, UCE LEE, CÉ LA VI, Central Smile, Elegant Florist, Handsome Factory, HKHeadshots by Rosa & Daniel, KLOOK, kr+, Mr. Marc Allante, Mr. Timothy Lo, Mr. Peikwen Cheng, Qipology, QUEST, Roy Lee Photography, Ryan Hui, The Stay Up, Skin Laundry, Mr. Ste Rockwell, The Fleming, The Hong Kong Rugby Union, Timeless, UW Selections
CMF's commitment to newborns in rural China is unwavering and only grows stronger as the rate of newborn's mortality continues to increase, globally. Our work is simple. We will continue to educate, advocate, and raise funds for the babies in great need until every baby has a chance to survive and thrive.