Sunday, July 6 was the Children Charities Carnival—an event targeted at instilling in young children a love for charity and the idea of giving back. After a week of preparation for the event, we had our Children's Medical Foundation booth set-up and full with coloring activities, quizzes, prizes, and items for sale. Along with our CMF booth were nine other charity organizations ranging from educational outreach to homes for orphaned children. Below are photos of children enjoying the activities at our booth.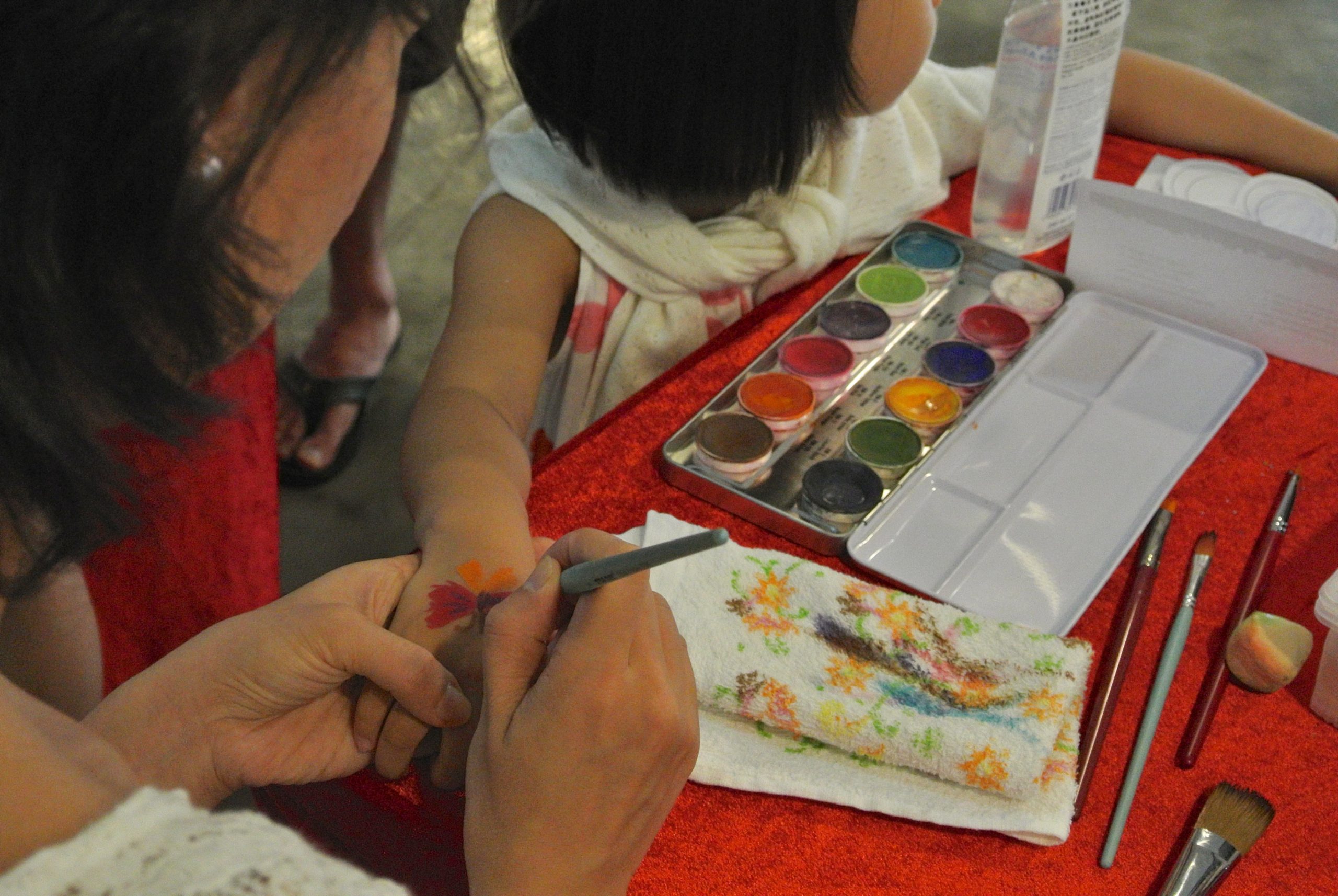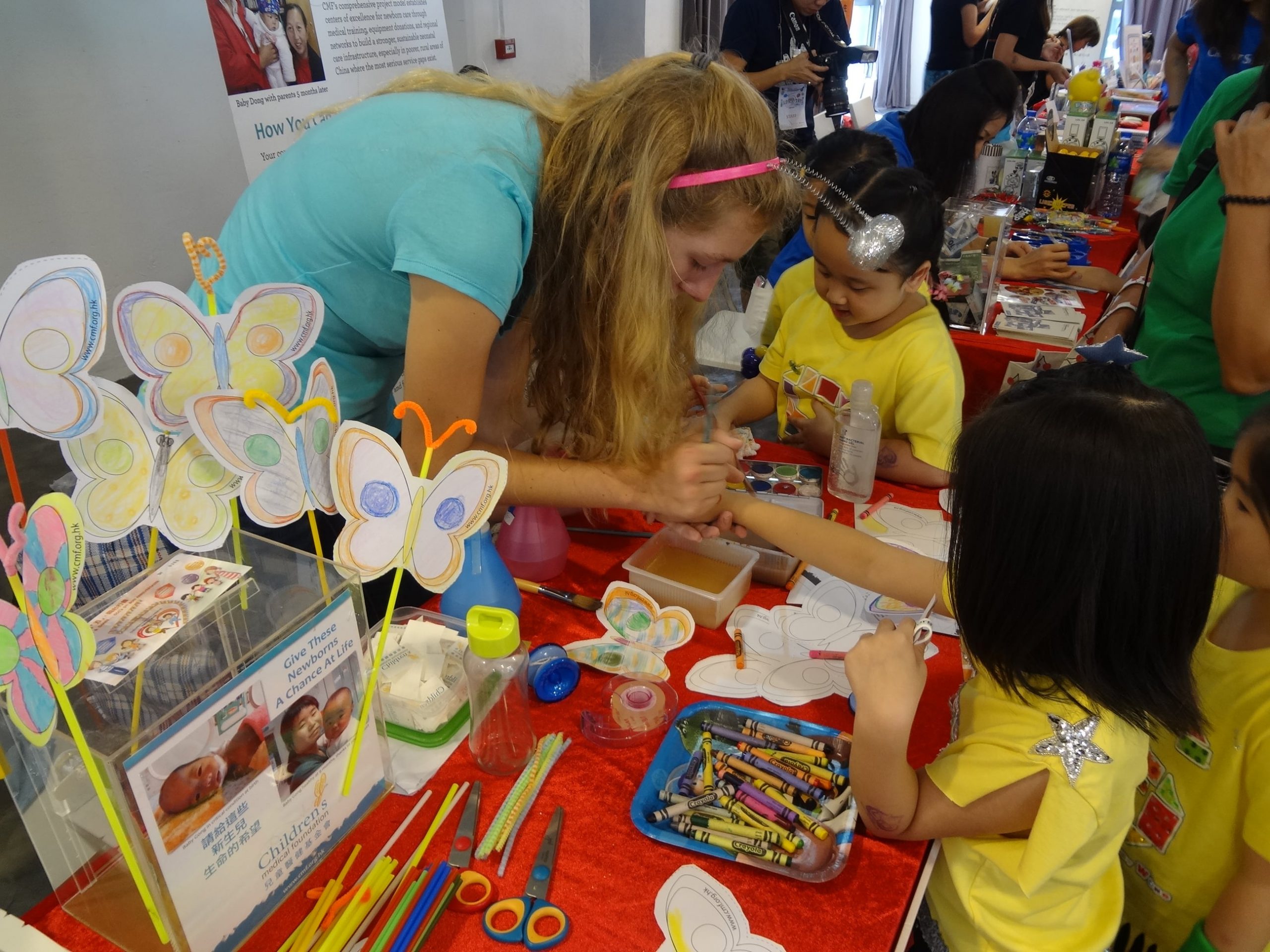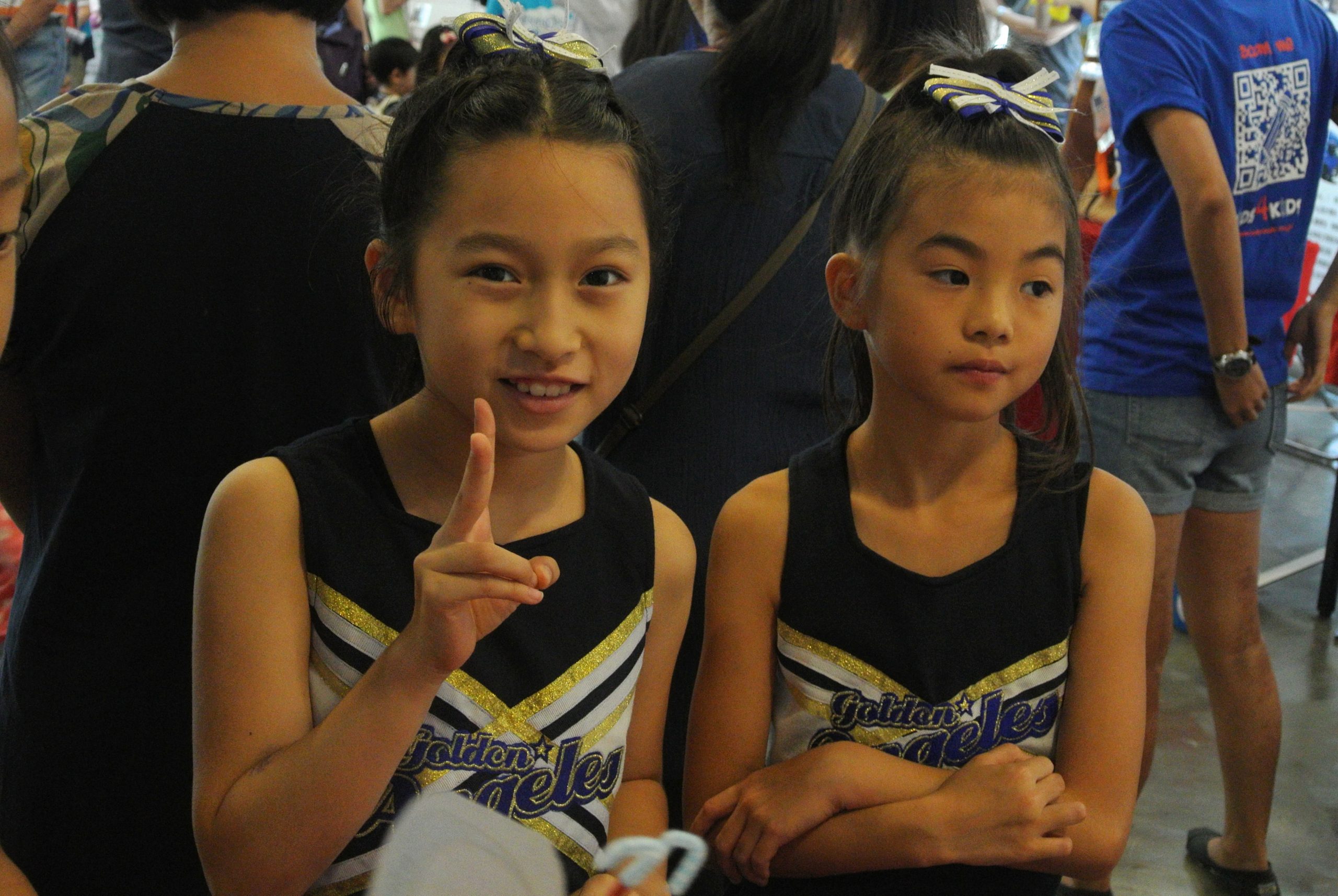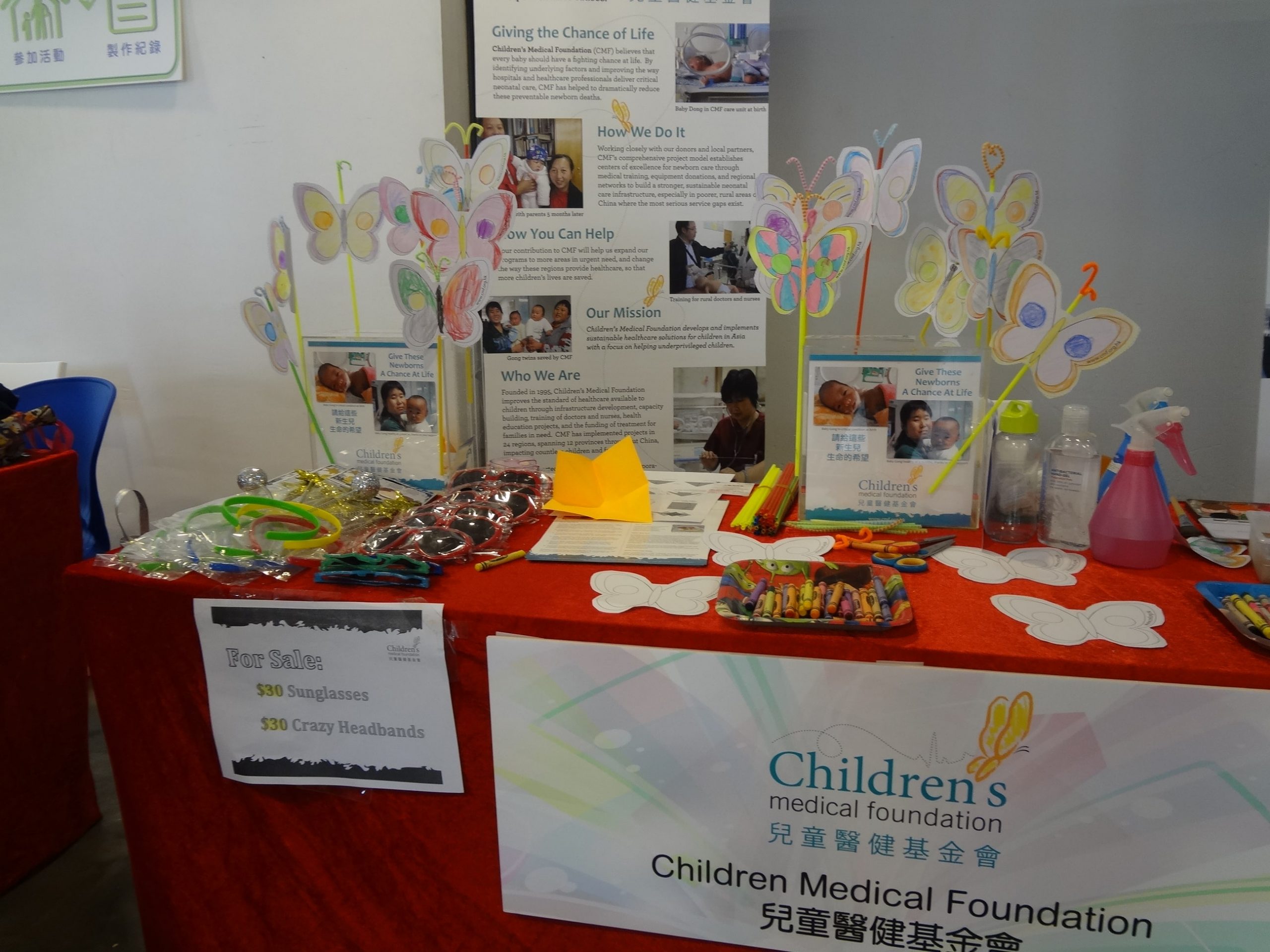 Each of the other nine charities also had a booth set-up; the idea was that the kids at the carnival could go around to each booth to learn what each of the charities did. We all had a blast working at our booth. There was also a main stage where performances were held (cheerleading, drama skits, dance numbers, etc.) and starting at around noon, each charity took their turn introducing their charity's work to the audience. 1:40 was CMF's time to shine. Kristi helped to introduce CMF's amazing work to the overwhelming audience of about 10. I accompanied Kristi to the stage to help with the "Trivia Time" questions we had incorperated into our presentation targeted at trying to capture the attention of the kids in the audience. There was only one girl in the audience who was young enough to get excited and old enough to understand, and she ended up answering a good 4 out of 5 of the questions. After our presentation, we invited her to our booth to win a little prize for being so enthusiastic… she was adorable! Below is a photo of Kristi and I before giving the presentation.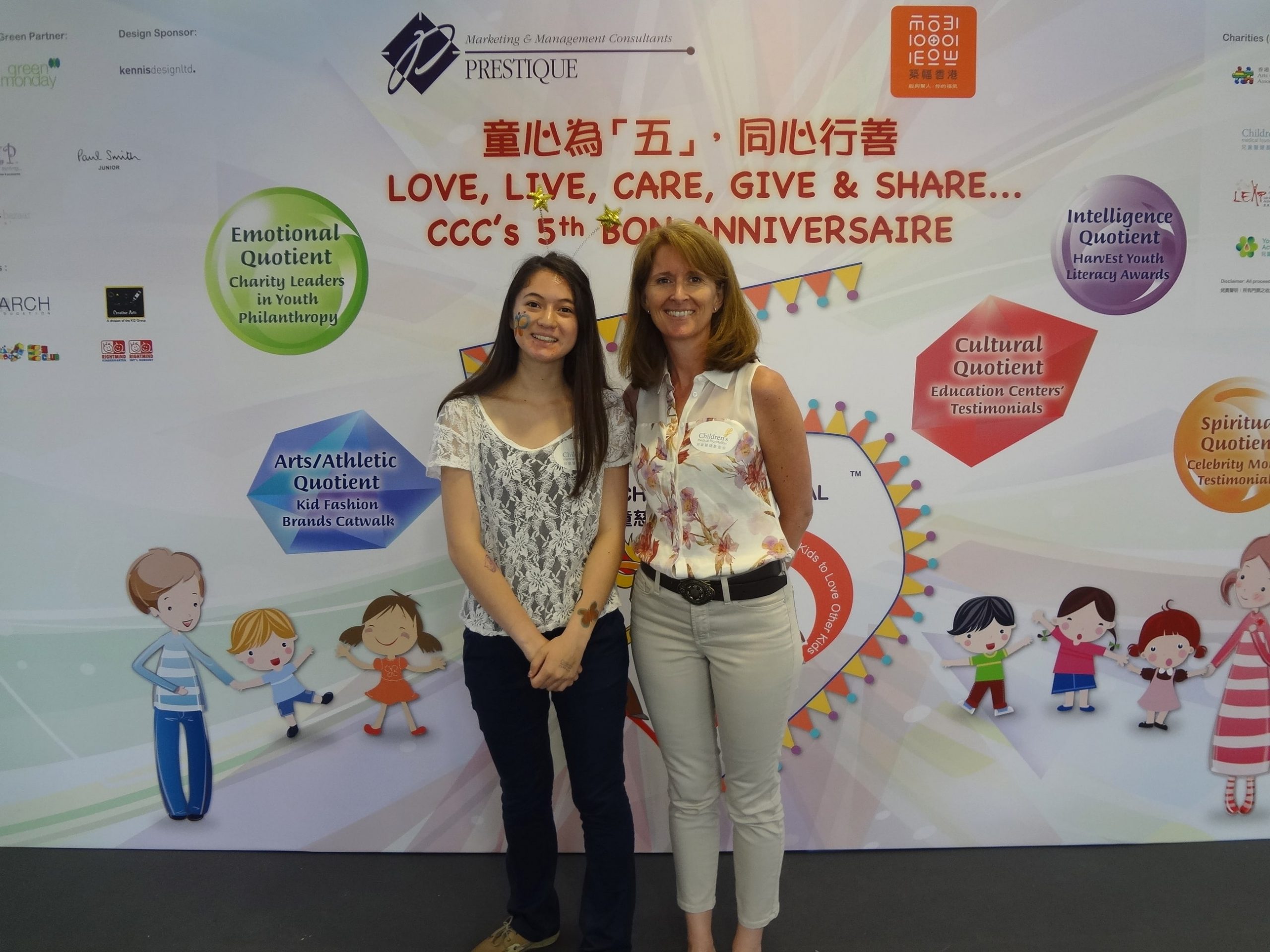 After the presentation, the PM wave of the CMF team (Kenia and David) took over running the booth. I know I had a blast at the carnival, and we all hope our time was impactful on the kids. After all, charity work and the act of giving are important to learn and embrace.
Here is a photo of some of the CMF team (minus David the photographer) enjoying our booth: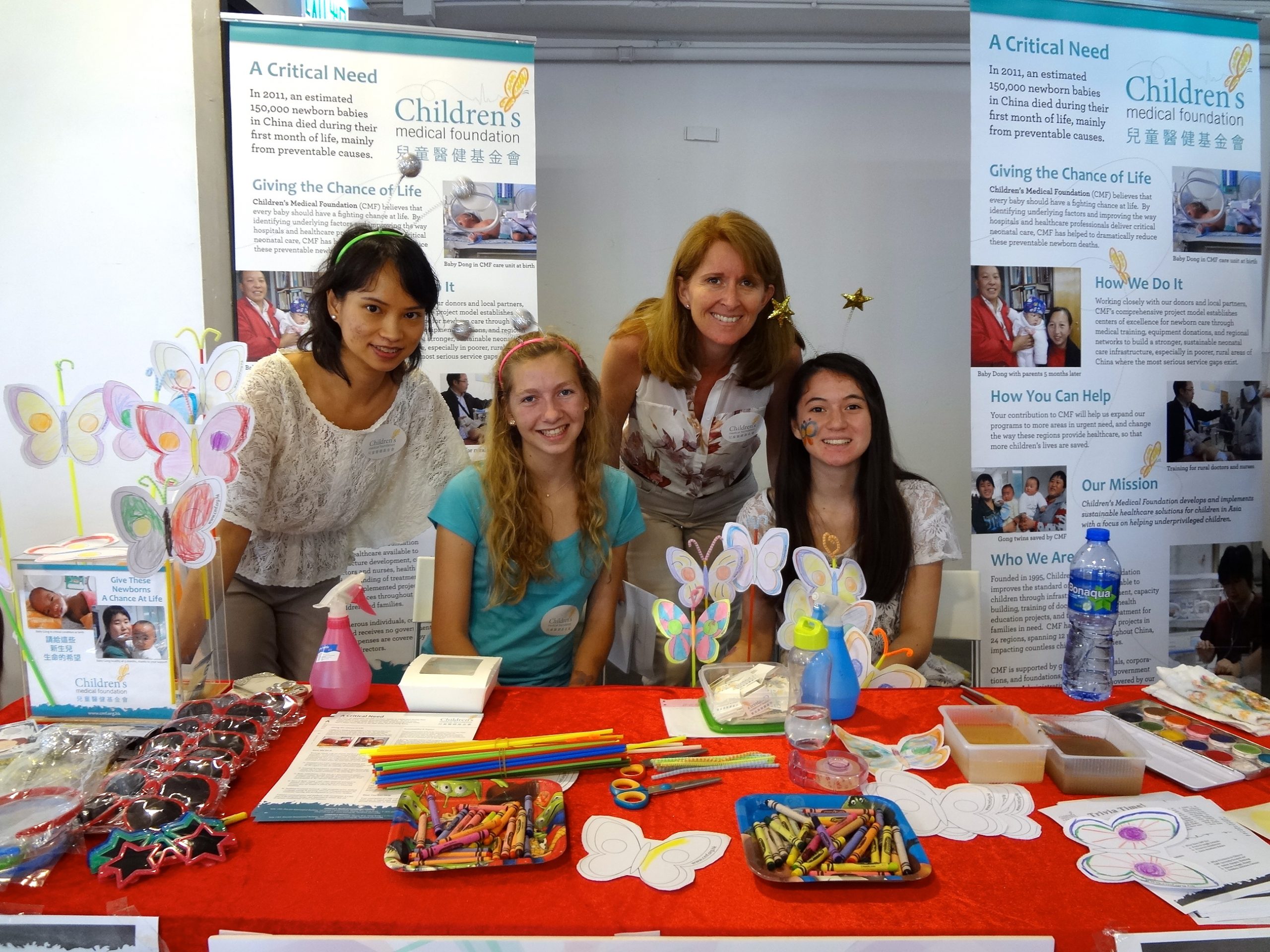 I (Kenia) arrived at the CMF booth at about 1:30 PM. I was lucky enough to be able to see Rose and Kristi's awesome presentation, and get to work on helping in the booth. My main jobs were face painting and helping kids assemble their butterflies. We set up face painting intending to decorate kid's faces with animal designs, but most wanted butterflies or world cup flags painted on their hands and wrists. One kid wanted Brazil, Argentina and the Netherlands— he said that he and his dad wanted Holland to win (too bad that didn't happen), but he liked both Messi and Neymar. However, he ended up coming back for Germany, and even got England and the United States on his hand. Most of the girls wanted butterflies. The first few I painted weren't very good, but as more and more kids lined up at our both, my painting got better and better. Overall, the day was lots of fun!
Rose Gold and Kenia French- Crystal Springs Uplands School, Summer Interns